Our Latest Videos – On Youtube Channel!
Body FUE Hair Transplant In Pakistan
Step By Step Video Guide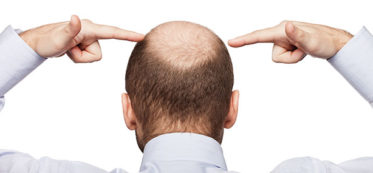 European Standard Facility Center In Pakistan
FDA Approved Laser
10+ Years Experience
5000+ Satisfied Clients
Body FUE With PRP Hair Transplant
Body FUE All Steps Video Performed By Dr. Jawad Ch.
Our Success Is – Our

1000's

Of Satisfied Clients!
Watch Our Real Clients Live Surgery Videos – Contact Them To Know How Was His Experience With Us.
Reserve A Free Appointment!
Dr. Jawad opened Gujrat's first surgical facility dedicated to Hair Transplantation & cosmetic surgery in 2007. The surgical facility at GHT in Gujrat is one of its kind by UK trained and qualified doctor. Patient care is constantly monitored through a rigorous quality assurance program. Our team of doctors and paramedics specialize in outpatient anesthesia. State of the art cosmetic technology combined with the utmost in privacy is the hallmark of your surgical experience at GHT Hair Transplantation & Laser Surgery Center.
European Standard Facility Center In Pakistan
FDA Approved Laser
10+ Years Experience
5000+ Satisfied Clients
Hello dear!

I am doing fine, I am glad to say that there overall has been an improvement in my frontal hair density.

I had my hair cut by a local hair stylist, and he cut it very short (my guess would be somewhere between 7-9 mm in the back), I got quite worried, but when I checked my scar area in a mirror I couldn't seen any signs of a scar and none of my friends ever mentioned anything, so I guess the scar area also has gone through an great improvement that breaks up the line like appearance. Excellent – Thank you

Regards